The RemediCool Cold Chamber Research and Test Center in Cologne contributes to developing and advancing the latest technologies in cryotherapy and cold chamber engineering.
In addition to cryotherapy research, the team of renowned researchers and scientific staff from Cologne's universities is also advancing the research and development of combination therapies using a wide variety of technological approaches such as vacuum therapy, ironization of oxygen, infrared therapy, and digitization and visualization technologies.
Within the research work, the highly complex cold chamber software RemediCool was also developed for safe optimal cold application. In addition, the research center has the latest diagnostic, measuring and examination equipment through cooperation with numerous research departments of German colleges and universities.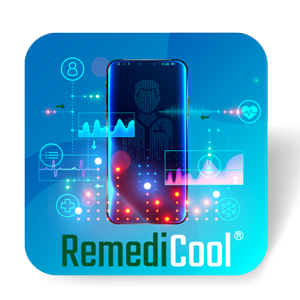 RESEARCH AND DEVELOPMENT – TIMELINE
 Multi-Cryo-Health System 2.0 (Ionized Oxygen Supplement)

 Combination therapy cryotherapy and intermettling vacuum therapy

Development of the prototype Multi-CryoHacking System

Development of combination therapies cryotherapy and infrared therapy
 Multi Cryo Health System 1.0

 RemediCool Software Interface V1 Lux

 RemediCool Software Interface V1

RemediCool Software Interface V3
Multi-Cryo-Entertainment-System

RemediCool Software/App Version 2.0
– RemediCool Software/App Version 1.0
The app is available for:

Always ready to use with all functions on your tablet: the RemediCool app.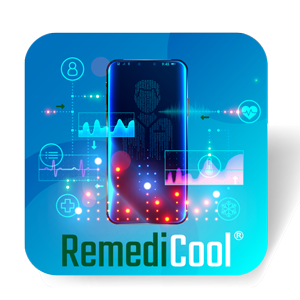 Simply install the app from the AppStore or Google Play Store on your tablet or smartphone.

Use the RemediCool app anytime on the go or from home, easily right on your smartphone.