The RemediCool app for your cold applications!
The RemediCool software and app can be found in hospitals, medical practices, hotels, physiotherapy and healing practices, and sports facilities that specialize in cryotherapy.
With RemediCool, you have everything you need for safe and optimal cold application in your cold room in one app on your smartphone.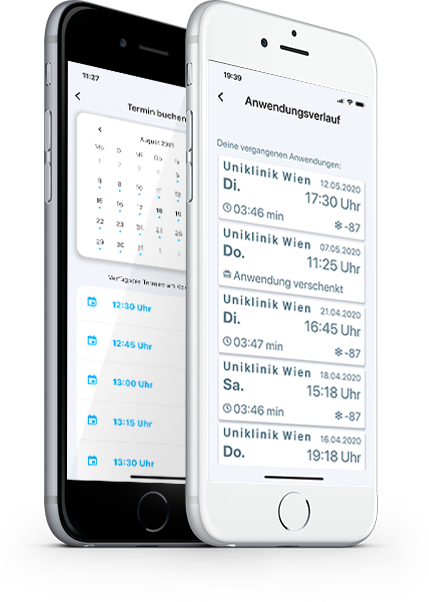 Also take advantage of other features like a rewards program for inviting contacts, a gifting app feature, and managing your personal information.
The app is available for:

Always ready to use with all functions on your tablet: the RemediCool app.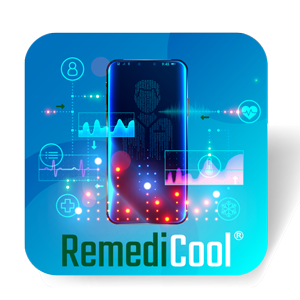 Simply install the app from the AppStore or Google Play Store on your tablet or smartphone.

Use the RemediCool app anytime on the go or from home, easily right on your smartphone.

Customers about Remedicool
AURELIA S.
RemediCool App - User
As a competitive athlete in martial arts, I rely on my body to always perform at full capacity and push me beyond my limits. The regular cold applications support my regeneration and performance. With the RemediCool app, I can track my performance in daily training and my weight in parallel, so that I have all important data summarized in my app at a glance, especially for competition preparation.
DR. UTE S.
Dermatologist and RemediCool App user
The RemediCool app makes it much easier for me to plan and manage my appointments. I can also spontaneously request appointments in my cold studio at any time and enjoy my cold treatments quite flexibly. I also recommend the applications to my patients, as I am absolutely convinced of the positive effect of the cold chamber on skin problems and skin diseases.
HANNA H.
RemediCool App - User
Some time ago, I integrated the applications in the cold chamber into my daily routine and am absolutely thrilled. With the RemediCool app, I now also have the option of recording the effects of the cold applications in the app and even get my successes clearly displayed here. With the app, I can even show the results to my friends and invite them directly to a cold application.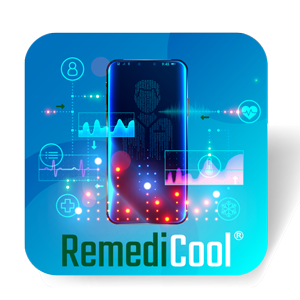 Frequently asked questions about the RemediCool software and app.
Get the remedicool app now